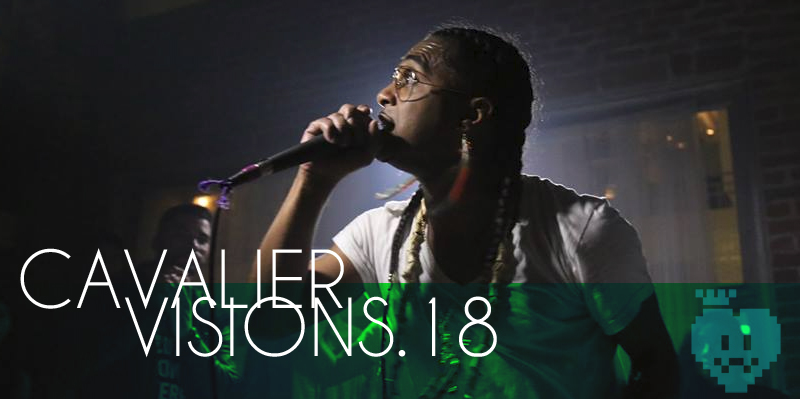 When it comes to tunes, I tend to be very selective because I gravitate towards unique rhythms that not only vibes with me physically but also on the ethereal plane. I give props to all musician but the ones that make it to my playlist have to have real substance and Cavalier is one of the rare few who I wave with. We've crossed paths sharing mutual friends but never really had the opportunity to build and communicate. I recently invited Cav to the cosmic plane of Studio One Eight for a quick interview and his interpretation of the current state of the Hip Hop culture.

For those who may not be to familiar with your craft, who is the artist known as Cavalier and how would you describe your style/aesthetic?
I am Cavalier. Emcee, student and ambassador of the culture. I think my aesthetic is not static, but is rooted in Brooklyn Lo culture meets urban shaman meets stoner sophisticate. I find it important to bring indigenous cultural themes into the pop lexicon and create art that stirs.
As an artist, what are your thought on the current generation and state of hip hop?
As an artist I think Hip-Hop is in a great place actually. Younger artists are immersing themselves in the fundamentals while not becoming purists. The industry has lanes old and new that are ripe for new creations and creators and I think that it is still clear the grip that Hip-Hop culture has on popular American and thereby global culture. We're in a space where we can equally turn up and feel the sincerity of "Alright" by Kendrick. We are confronting issues like Bambattaa while emerging leaders of the pack are also intentionally choosing to make uplifting music, i.e. Chance. Hip-Hop is rich soil…. still.
It seems many from the older generation tend to criticize the new wave. Do you feel we as the "elders" may not vibe with some of the new tunes because we are limited to our previous era?
No. And honestly we have a lot of ground to cover before we can refer to ourselves as elders. We have not done our job yet. I look at us as the middle child in this rap family. We were kids when Nas and Jay-Z had the jewels for us and the reigns to the game… but we are young enough to expound on that for younger audiences. The need for that is reflected in the popularity in artists right now who are attempting to showcase their authenticity and creative prowess even more so than their "super stardom".
Rappers and commercial pop artists want to look "indie". Some of us "don't" vibe with it.. that is fine. Music is subjective, but we have to begin to see things at the stage of development they are actually at, and with real context. We were complaining not too long ago about "Hip-Hop being dead", now we watch the attempts at it's restoration and we want to shut it down? I always say that's like attempting to teach a child how to read and then punishing them when they stutter… how is that supposed to foster development?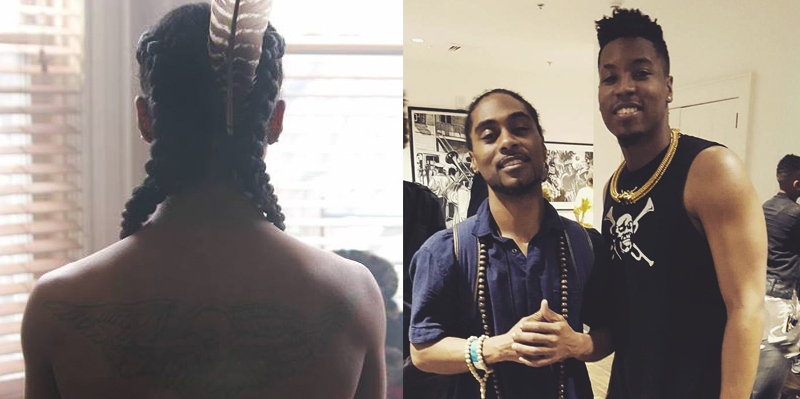 Indeed, now are there any current musician, mc's that you listen to now? Whether indie or mainstream?
Honestly it has been hard to digest projects in full as I've been in the midst of creating and following up the last project. Most of the music I actively listen to or encounter are members of VIBE Music Collective. This includes music I am working on with Iman Omari, Quelle Chris, music that Moruf and Norvis Junior or P.U.D.G.E. have been dropping, singers like Chris Clark (Clark & The Community) and Hawthorne Headhunters. I am fortunate to be surrounded with access to incredible creators.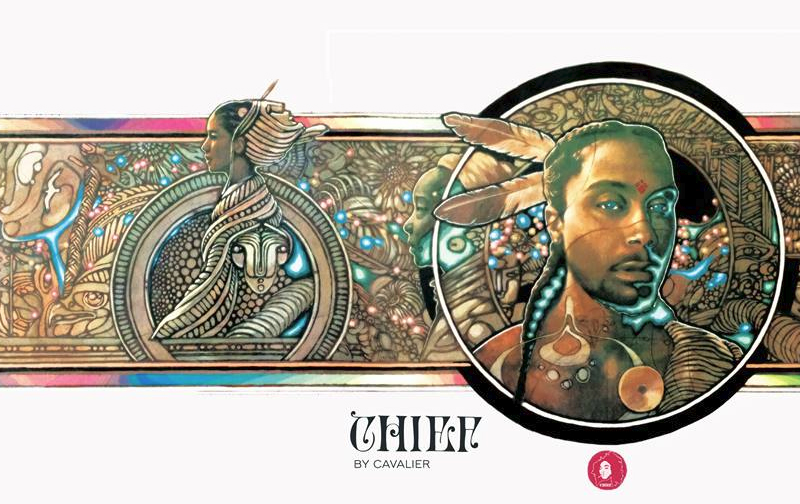 Word, that's peace. Yea big shout out to Moruf, seen him develop into a well versed artist. What I appreciate about your craft is your ability to take the cultural aspects and infuse it with your tunes, where does the majority of influence stem from?
I am constantly seeking the connectors. I have a diverse background but am drawn to the artistic palettes and intentions of indigenous groups. This is not limited to one part of the world particularly, but I think the more we find connections in those approaches universally and update them to where we are, the more we stand to have artistic breakthroughs that move us forward as a society.
I see there are still some new blood who are attracted to the light of Neo Soul, Afro-centric and for the deeper, the conscious wave. Where do you stand? How does it make you feel?
It feels great. I think that people are looking for more. The works that we inherently know are "empty", or even at times unhealthy, has no longevity. I aim to make works that do not expire. I aim to create things that make you feel and a thinking audience will be more prone to digest the art that way. Ultimately though I think it is the fine line between appealing to those already in the know, and those who can't quite figure out why they need it, but when they hear it, they just know they do.

Im also seeing it leek into the mainstream with major celebs who are rocking/promoting cultural iconic symbols and promoting "pro-black" etc. Do you feel any of it is genuine?
This has been the subject in a lot of dialog with my peers of late. Blackness has always been a great cultural export, particularly now. It is popular to have your work infused with varying degrees of palatable "Blackness". It works almost tantamount to clickbait a this point, so it does not surprise me that commercial artists are taking note. When you are at a certain level you are no longer creating, you are maintaining an image. Once there you must tap into what people on the ground are actually creating to hit a wavelength that effects people. I think artists are genuine in wanting to be a part of the wave, at times however I feel they are not always responsible for how they handle cultural contributions, how they use their platform and the pathways they create for these symbols and themes to be more than just surface level. Like if you are not informing or catalyzing us to actually "be woke" to all the stuff you seasoned your art with then how relevant is your contribution.. how is it countering the ways in which we get appropriated?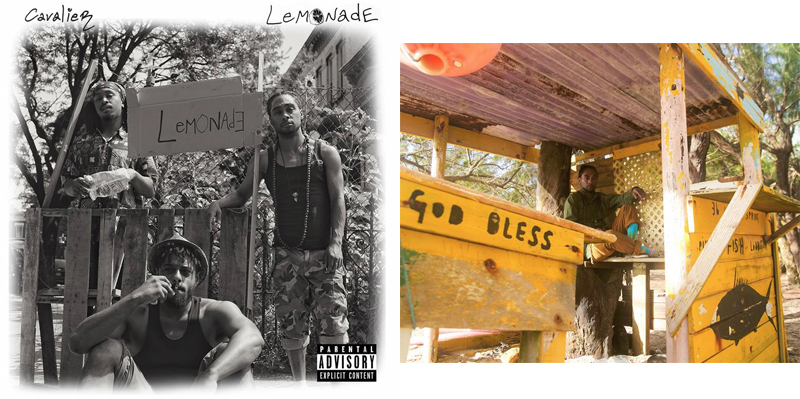 Recently Beyonce released her "Lemonade" album and for those who have been following you, we know that you released an EP titled the same before her. We also have mutual friends who have been working with Bee and inspiring her whole direction. What are your thoughts? What does your EP Lemonade stand for/represent?
Making "lemonade" from life's lemons is not a new concept. I am honored to feel like we were early in tapping into a wavelength that apparently was on the tip of the soul of our community for sometime. New Orleans was more than a backdrop for our project. We lived and created the #LemOnadeEP here. We went through life's ups and tumbles and chose to figure how to apply that in our chosen medium. We did this with the help of other creators to convey this with the music, photography and video.
Yes, there are many mutual connections between the two projects. They both discuss themes of love, hardship, relationships, messages with elders, ancestors and so forth. I can only speak to the intentions I had when the idea hit me Fall of 2014. I could sense the tide changing on a necessary but rocky road ahead right before moving to New Orleans with Iman. I even felt like I knew the 'sound' so to speak of this experience. Our LemOnade was intentional, it was not a response to current popular trends or attempts at surface level Afro-centrism/futurism.
I respect that and know naturally you'll attract those who can deeply relate. Whether it be naturally through the sounds or on a deeper context.
Now I'm an artist who's into graphic novels and classic comics so I'm going to have to ask you some irrelevant relevant questions.
Who's your favorite super hero and why?
I almost never have favorites, in anything.. but I can give you some top choices. I definitely love Wolverine. That whole lead because of your ability more than your golden boy way of being is appealing to me.
I am a secret nerd for studying the personality archetypes for our western Heros though. When you think about it that way, many of their motivations aren't heroic at all. Whole other convo lol.
Peace and Love on Earth, will it happen soon?
Soon? I hope so. I want to remain optimistic about our supposed rise of the Aquarian age and all of that. But the reactionary responses in society from those fearful of losing power points to a model of destroy before the rebuild.
What's for desert?
I'm a traditionalist, or an old lady. Whichever is more accurate. I prefer pie or a classic strudel to cake ANYDAY.

Best movie of all time and why?
No such thing. But I LOVE the movie Fresh directed by Boaz Yakin. I've seen it maybe a hundred times and it takes place in the neighborhood which I formerly resided, Bushwick.
Peace and Love and much appreciation for lounging out in the cosmic studio. V.18